Denton County's Newest Pizza Joint, Earl's 377 Now Open
Denton County needed a new pizza joint, and the pizza Gods have answered our prayers. Welcome Earl's 377 Pizza, Argyle's newest restaurant. Although not in Denton Proper (lol), Earl's is a quick 15-minute drive from the heart of downtown - and you won't be disappointed.
Earl's 377 is the brainchild of Denton restauranteur John "Sparky" Pearson who also owns LSA Burger Co., and Barley & Board. Upon stepping foot inside, one will notice the immense attention to detail that the restaurant bestows. Everything from the "Banjoelier" (chandelier made out of banjos) to the tables and chairs guests sit in has been well thought through.
The lovely interior pieces were hand crafted by local craftsmen at One Light Workshop. There is even a Dan Black mural that sits above the bar. Pearson is a huge fan of Denton artists and has commissioned several folks throughout the years to create unique pieces of art for his restaurants. Recently, Pearson commissioned six muralists for a project on the expanded patio on top of LSA Burger.
Check out the delicious foods, as shot by Jessica Hume.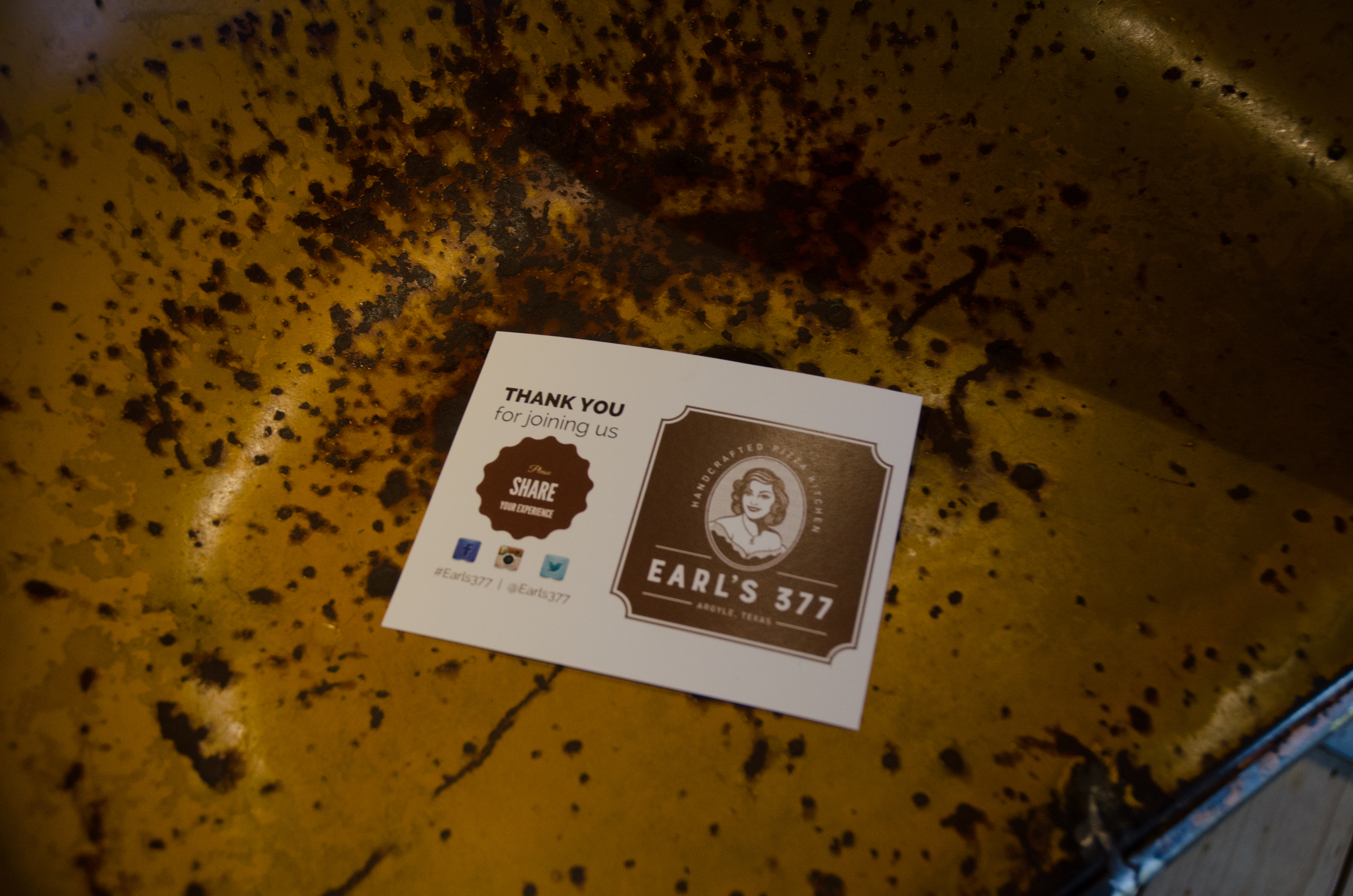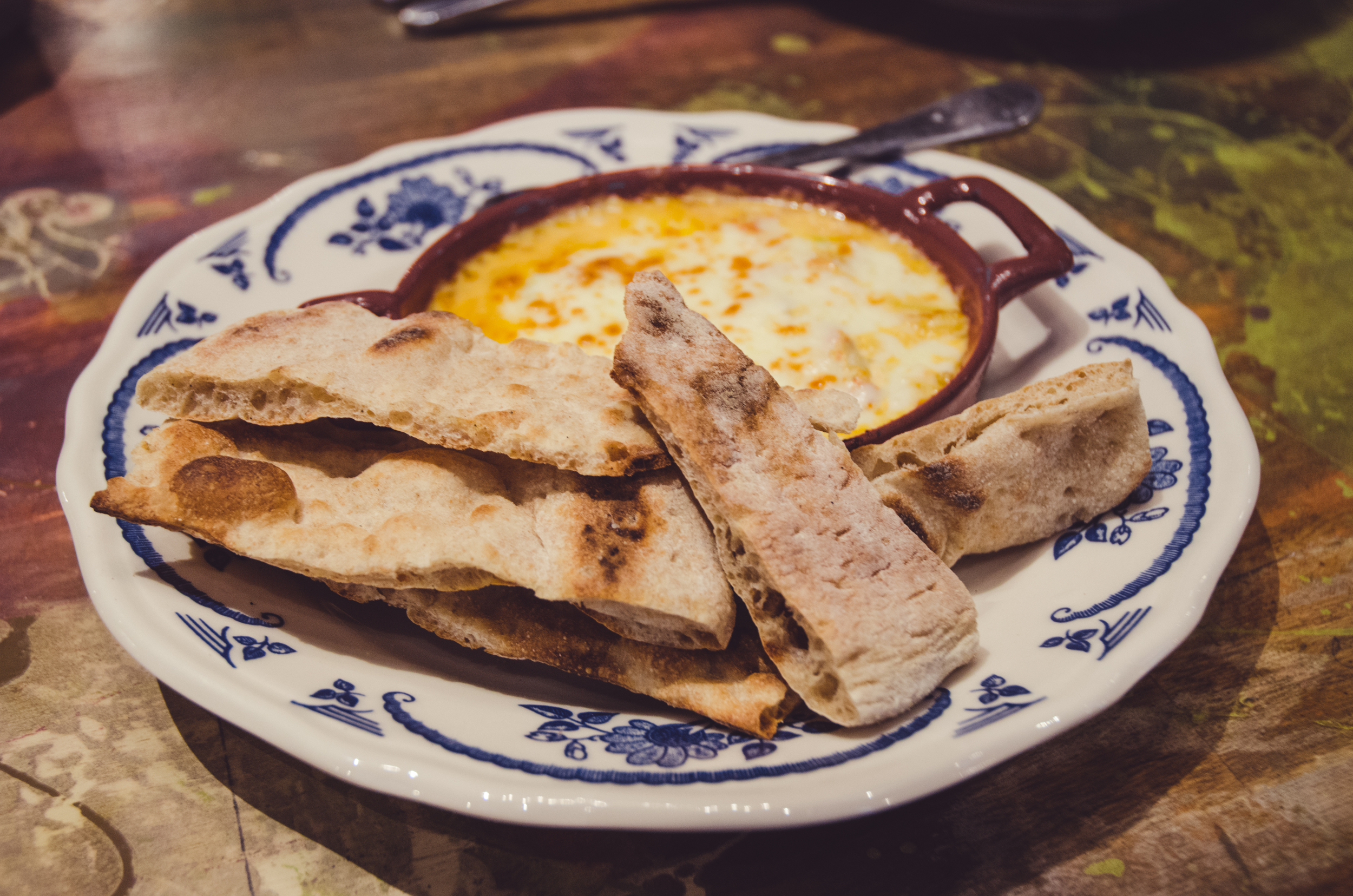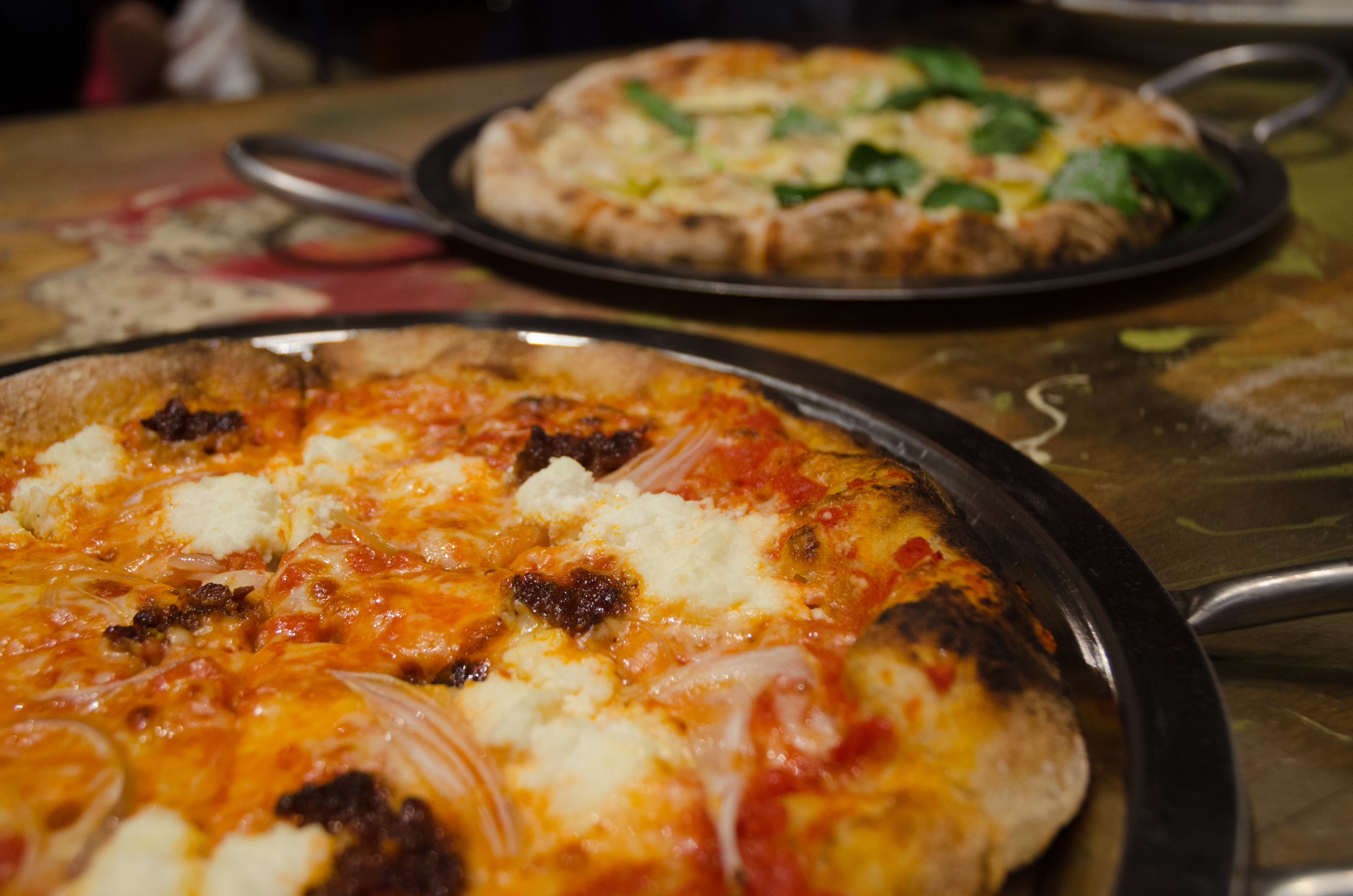 This pizza, though. The pizza dough and all the breads are made in house by the chefs, with the exception of the gluten-free crusts which are delivered in fresh. The crust is absolutely divine. Not too crunchy, not too soft - the just-right texture that leaves you wanting more. And more isn't a bad thing. Chef Chad Kelley says the crust has a "no-bloat" feel after eating, thanks to the 48- hour wait time that the freshly made dough spends sitting after being made.
After trying approximately six of the twelve pies on Earl's menu (sup) I can confidently say that you absolutely need to try the Yukon Gold pizza. It has everything a baked potato lover would want in a pizza: ricotta, smashed potatoes, roasted onions, bacon, and rosemary. Why eat regular ol' pepperoni slice when you can have baked potato on your pizza?
Second to the Yukon Gold is the N'Djua pie. This pizza is a modern day flex on the ultimate - yet most simplistic - Italian pie. A spicy Prosciutto spread covers the bottom layer, with shallot and ricotta topped evening to ensure each bite from your slice packs in the most flavor.
Besides the twelve pies, the restaurant offers three salads, three sandwiches, and three appetizers. The Positano's Snack Board offers a variety of delicious Italian meats including a smokey Prosciutto, two different salamis, and a very fragrant and sweet mortadella that will all but melt in your mouth.
Earl's 377 Pizza is located at 427 Highway 377 N. in Argyle, and is open Sunday - Thursday, 11am - 9:30pm and Friday - Saturday, 11am - 10:30pm.